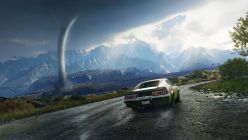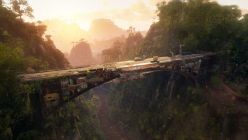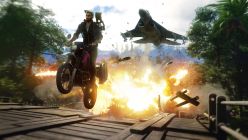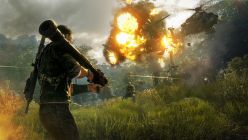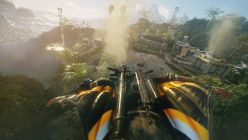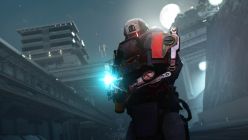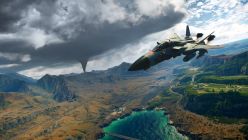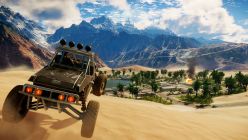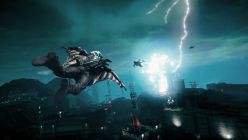 Steam key issued upon purchase. Activate via your Steam account.
The Just Cause 4  Digital Deluxe Content provide players with experimental Black Hand equipment: the Black Hand Stealth Micro Jet and the Black Hand Prototype Weaponized Wingsuit.
The Black Hand Stealth Micro Jet:

This special aircraft has retractable wings and experimental stealth optic camouflage on top of an elite on-board attack arsenal.  Fight back against the Black Hand with their own technology!  
The Black Hand Prototype Weaponized Wingsuit:

Wingsuit technology taken to the extreme!  The Black Hand's secret weapon - this prototype wingsuit features boost technology and the ability to be upgraded with bullet spewing barrel rolls and missile barrage attacks.  When fully upgraded, this prototype is sure to be the ultimate weapon.
Welcome to Solis, a huge South American world home of conflict, oppression and extreme weather conditions. Just Cause 4 sees rogue agent Rico Rodriguez land in Solis to hunt down the truth about his past, at any cost. Strap into your wingsuit, equip your fully customizable grappling hook, and get ready to bring the thunder!
Bring The Thunder:
Soar through the skies with your wingsuit - Skydive, Base Jump and Free Dive with no limits!
Fight your enemies under extreme weather conditions, including towering tornadoes and tropical lightning storms, taking the iconic Just Cause action to insane new heights.
Use extreme weather events to your advantage thanks to never seen before in-game physics.
Rico's Ultimate Mission:
Spearhead the rebellion and defeat the Black Hand, a hi-tech private military organisation.
Face off against Gabriela Morales – your most fierce, capable, and unpredictable adversary yet.
Uncover the truth of Rico's father's past life on Solis' and its extreme weather.
Huge South American World:
Explore the remote South American country of Solis, home of conflict, secrets, and danger.
Enjoy 100 square kilometres of exotic playground, from rainforest to desert, via snowy mountain peaks.
Discover a plethora of wonders as you explore the world of Solis from bustling cities to rural grasslands.
Creative Destruction at its best
Customize your new grapple hook with evolved and brand-new capabilities, allowing you to create your own personal stunts, destructive methods and overall play style.
Experiment with a huge variety of new vehicles including military jets, helicopters, turbo-fuelled sports cars, and construction vehicles.
Minimum Specification
Operating System: Windows 7 SP1 with Platform Update for Windows 7 (64-bit versions only)
CPU: Intel Core i5-2400 @ 3.1 GHz | AMD FX-6300 @ 3.5 GHz or better
RAM: 8 GB
Video Card: NVIDIA GeForce GTX 760 (2GB VRAM or better) | AMD R9 270 (2GB VRAM or better)
DirectX®: DirectX® 11.1
HDD/SSD: 59 GB

Recommended Specification
Operating System: Windows 10 (64-bit versions only)
CPU: Intel Core i7-4770 @ 3.4 GHz | AMD Ryzen 5 1600 @ 3.2 GHz or equivalent
RAM: 16 GB
Video Card: NVIDIA GeForce GTX 1070 (6GB VRAM or better) | AMD Vega 56 (6GB VRAM or better)
DirectX®: DirectX® 11.1
HDD/SSD: 59 GB

4k Specification
Operating System: Windows 10 (64-bit Fall Creators update)
CPU: Intel Core i7-7700 (3.6 GHz or higher) | AMD Ryzen 5 1600X (3.6 GHz or higher)
RAM: 16 GB
Video Card: NVIDIA GeForce GTX 1080 Ti
DirectX®: DirectX® 11
HDD/SSD: TBC