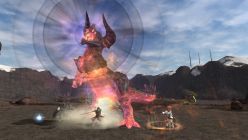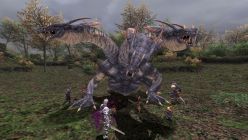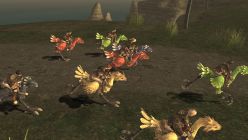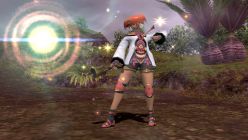 BEGIN A NEW JOURNEY WITH THE COMPLETE EDITION OF FINAL FANTASY XI.

You must be over 13 years of age to play this game. If you are between 13 and 18 years of age, you will need consent from a parent or guardian.

IMAGE ILLUSTRATION: © 2012 YOSHITAKA AMANO




Note: From the 8th July 2014 this game will be available in English language only

BEGIN A NEW JOURNEY WITH THE COMPLETE EDITION OF FINAL FANTASY XI

Enter an online multiplayer RPG that challenges players to journey through the world of Vana´diel® a world of fantasy, adventure, and exploration.

Heed the call and join players from around the world to become the hero that Vana´diel needs. Discover new creatures, pioneer wild lands, and conquer quests on your daring journey!
With all five installments included your world will be filled with endless possibilities.
Includes the original, award winning online role-playing game that brought the FINAL FANTASY series online!
Free 30 day subscription to play FINAL FANTASY XI for all new accounts.
Includes 5 expansion packs: Rise of the Zilart®, Chains of Promathia®, Treasures of Aht Urhgan®, Wings of the Goddess®, and Seekers of Adoulin®.
Includes 3 add-on scenarios: A Crystalline Prophecy®, A Moogle Kupo d´Etat®, and A Shantotto Ascension®.
Includes 3 battle add-ons: Vision of Abyssea®, Scars of Abyssea®, and Heroes of Abyssea®.

The Seekers Edition also comes with a code for the exclusive Chocobo Shirt and the Destrier Beret ingame items!
Chocobo Shirt
This new body piece adds a bit of flair with its chocobo inspired choker and design! The chocobo shirt pairs perfectly with the Destrier Beret to make early adventuring even more efficient!
Destrier Beret
This adorable hat is filled with stats to aid adventurers just that are starting out! The beret is also a great fashion statement to demonstrate your appreciation for Vana´diel´s trusty steeds.

For instructions on how to install the game and redeem the bonus items, please click here