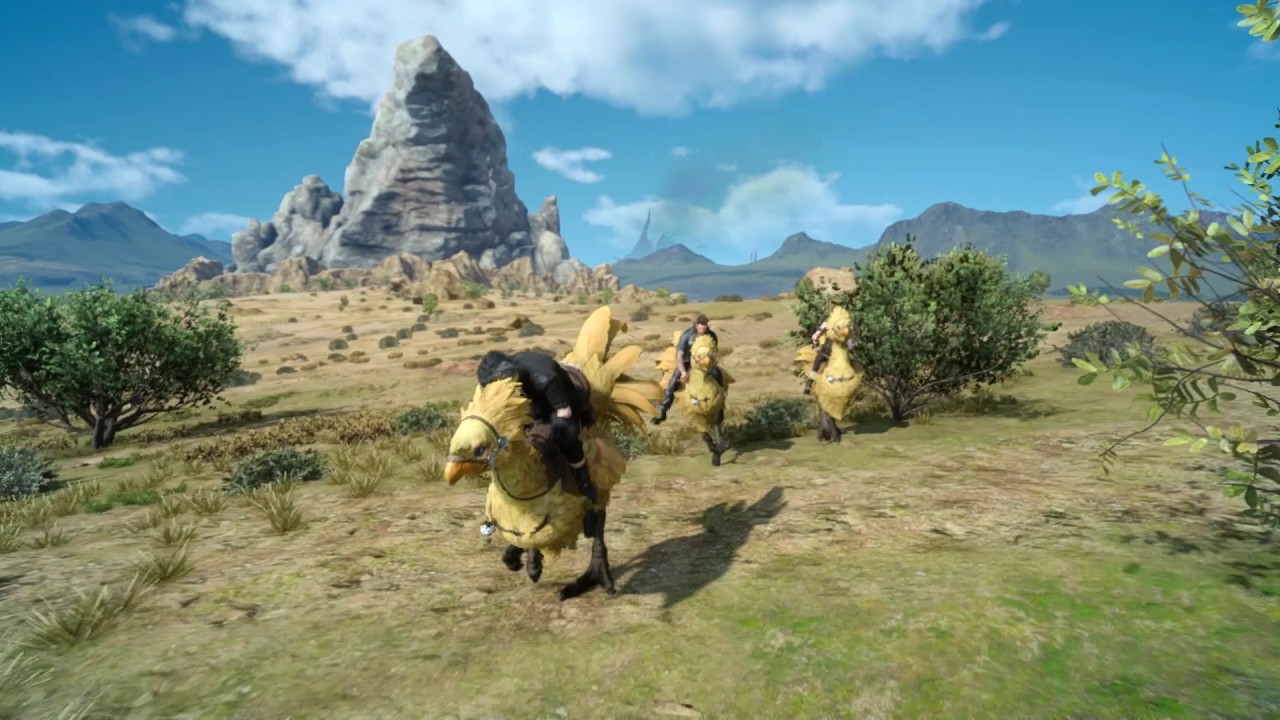 FINAL FANTASY® XV ULTIMATE COLLECTOR'S EDITION includes the following additional physical content:
Exclusive SteelBook® case 1 showing artwork of Ignis and Prompto characters.
Exclusive SteelBook® case 2 showing artwork of Noctis and Gladiolus characters.
Kingsglaive: FINAL FANTASY XV Blu-ray Disc – Experience the action-packed full-length CG motion picture! Kingsglaive is told through the eyes of King Regis, while FINAL FANTASY XV follows the journey of Prince Noctis. The two tales entwine to weave a stirring story of father and son.
BROTHERHOOD FINAL FANTASY XV Blu-ray Disc - A new anime series that delves into the extraordinary friendships between Crown Prince Noctis and his three comrades, setting the stage for the adventure players will set out upon in the action-packed RPG. 
Special Soundtrack Blu-ray Disc - Enjoy this HD audio and visual experience which features the recorded music from FFXV and the movie KINGSGLAIVE FFXV, selected by the composer Yoko Shimomura. Also includes the soundtrack to BROTHERHOOD FINAL FANTASY XV!
The Art of FINAL FANTASY XV - A stunning 192-page hardback artbook which showcases the beauty of the FFXV world, including characters, monsters and landscapes.
Exclusive Noctis Play Arts Kai Figure - Expertly crafted with high attention to detail, this 26cm version of the Noctis Play Arts Kai figure which features a bespoke spear, is a unique variant exclusive to the Ultimate Edition.
As well as the following additional digital content:
Outfit: Royal Raiment - Dress Noctis in Lucian formalwear fit for a king!
Weapon: Masamune (FFXV) - Add the legendary Masamune to your arsenal and cut foes down to size!
Recolor: Platinum Leviathan - Make waves wherever you go with this sleek serpentine finish!
Item: Travel Pack - See the world in style with this set of gear to go!
Item: Camera Kit - Capture the memories of a lifetime with this accessory kit for your camera!
Item: Angler Set - Take this tackle box to the fishing holes around Eos and snag yourself a whopper!
Item: Gourmand Set - Make meals into masterpieces with this custom cookware!
Get ready to be at the centre of the ultimate fantasy adventure. Enter the world of FINAL FANTASY XV, and experience epic action-packed battles along your journey of discovery. You are Noctis, the Crown Prince of the Kingdom of Lucis, and your quest is to reclaim your homeland from the clutches of the imperial army.
Joined by your closest friends, you will take the wheel and experience a voyage like no other, travelling through the breathtaking world of Eos encountering larger-than-life beasts and unforgiving enemies. You will learn to master the skills of weaponry and magic, channelling the power of your ancestors allowing you to effortlessly warp through the air in thrilling combat.
Fresh faces and long-time fans, fulfil your destiny and experience a brand new kind of fantasy.
Engage In Action-Packed Battles: Customise your array of weapons and use each character's unique assists in an exciting real-time battle system, that is both user-friendly and with depth to explore. Warp around the battlefield landing tactical strikes, special moves and conjure ever-more-powerful spells, as your party progresses in its experience.
Embark On A Journey Without Limits: Take the wheel and drive from the capital to the back roads with your best friends, or venture out on foot to discover a vast landscape of teeming wildlife, dangerous caverns and living cities full of adventure.
Experience Unbreakable Bonds: As Noctis, feel connections strengthen as you and your friends grow closer along the journey. Reclaiming ones homeland relies on strength and courage, and most importantly togetherness. Perform powerful cooperative moves in battle and revel in the teamwork displayed by Noctis and his friends.
Platform
PlayStation 4
Developer
SQUARE ENIX
Genre
Action RPG
Languages
English, French, German, Japanese, Italian, Spanish, Traditional Chinese, Korean, Russian, Brazilian Portuguese
SKU
SFFXV4EN04