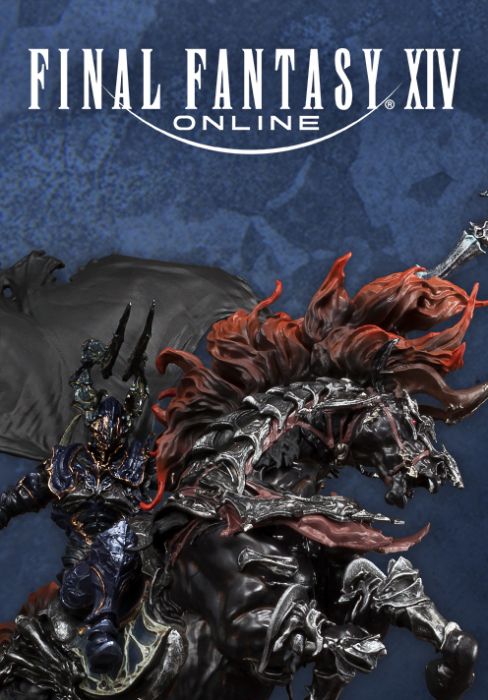 A new product from the world of FINAL FANTASY XIV! A highly realistic figure depicting Odin the Dark Divinity as he appears in the game.  
【Purchase bonus】
The enclosed item code will allow you to obtain the in game item "Ballroom Etiquette: Zantetsuken" from which you can learn a unique emote.  
● A FINAL FANTASY XIV service account is required to redeem the code.
If you do not yet have an account, please go to the official website (http://www.finalfantasyxiv.com/).
●Each code can only be used a maximum of once per FINAL FANTASY XIV service account.
Once used on a specific account the code will then cease to be valid for use on other accounts.
In addition, it is not possible to use multiple codes to acquire multiples of the same bonus item.
●When a code is used, all characters belonging to the selected FINAL FANTASY XIV service account will become able to obtain the bonus item.
●The redeemable item does not affect player status in any way.
●It is strictly forbidden to sell or pass the item code on to another user, propose such a trade or any other action with the same objective (including putting it up for auction online etc.), either online or off.
●This item code can only be redeemed on a FFXIV official release version service account. It cannot be redeemed with free trial accounts or accounts dedicated for use in internet cafes.
●The item code cannot be replaced if it is lost or damaged.
● The item code is valid until 23:59 on Monday the 31st of December 2018.
●The item code is made up of 20 digits written in half size English numerals.
© 2010 - 2016 SQUARE ENIX CO., LTD. All Rights Reserved.
  ● Dimensions: H 290mm, D 100mm, W 170mm approx.
| | |
| --- | --- |
| Released | 12/2016 |
| SKU | XFF14ZZZ31 |