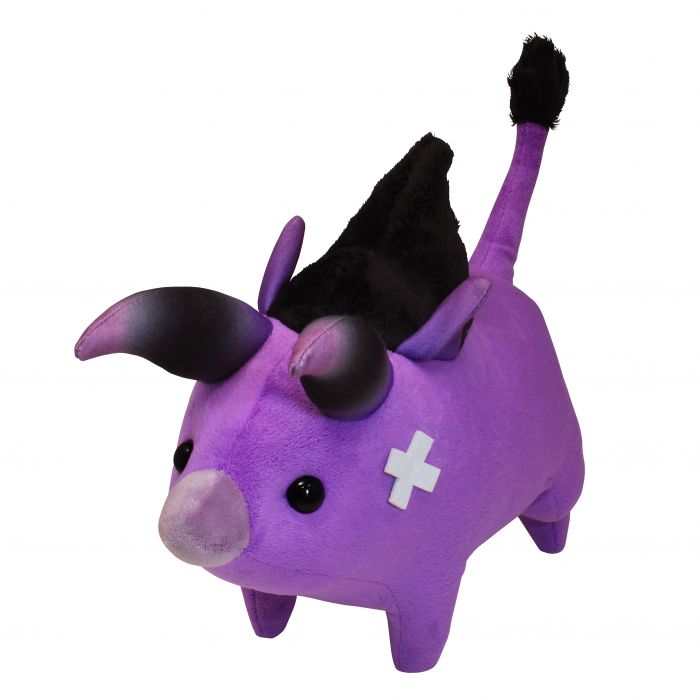 Introducing the Baby Behemoth, a cute new soft toy from the FINAL FANTASY XIV range!
Purchase bonus: This item code can be used to obtain the in-game item "Baby Behemoth Plushie" in FINAL FANTASY XIV.
● The Baby Behemoth Plushie is a dedicated housing item.
● This item cannot be sold at the market or traded. In addition, the following types of rights loss can occur depending on the actual house and types of furniture used:
Withdrawal by other players, expulsion from Free Companies, retirement, removal of house share links.
Be careful of the above issues when withdrawing form housing land.
● In order to enter this item code you will require a valid FFXIV service account agreement. If you have not already set up an agreement, please refer to the game's official website: (http://www.finalfantasyxiv.com/).
● This item code can be used once only on a single FINAL FANTASY XIV service account. Once used, the item code will no longer be useable on other service accounts. It is also not possible to use another code for the same item to acquire multiples of the item on the same service account.
● When the item code is used, all characters affiliated to the selected FINAL FANTASY XIV service account will be able to acquire the bonus item.
● This bonus item is purely cosmetic and does not have effects on player capabilities in the game.
● All actions with the intent of selling or relinquishing this item code to another player or the proposal of such actions (including putting it up on online auctions etc.), both inside the game and outside of it, are strictly forbidden.
● This item code can only be registered to a valid service account for the release version of FINAL FANTASY XIV. It cannot be registered to a free trial account or a special account dedicated to internet café play.
 ● This item code will not be re-issued if lost or damaged.
 ● This item code is valid for use until 23:59 on Monday 31/12/2018.
 ● This item code consists of 20 half sized Arabic numerals.
Dimensions: W: 90mm× D: 340mm × H: 240mm
Materials used: Main body: Polyester, ABS
Stuffing: Polyester