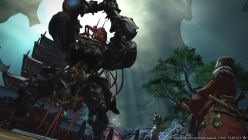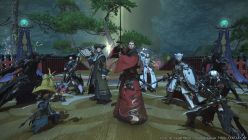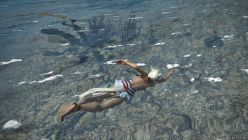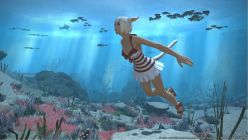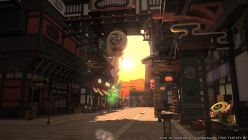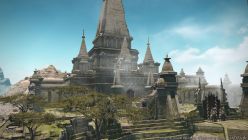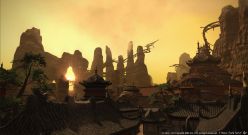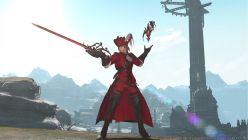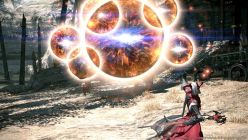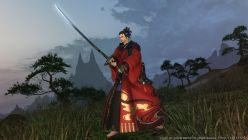 The complete FINAL FANTASY XIV Online experience for true collectors. Enter the realm of Eorzea and experience the critically acclaimed FINAL FANTASY XIV: A Realm Reborn, its expansions Heavensward and the all new Stormblood - all with additional bonus in-game items!
Please note: You cannot receive Stormblood pre-order bonuses when purchasing this product.
Please note: The registration code included in this version is not compatible with the Steam version of Final Fantasy XIV: A Realm Reborn. To play on Steam, please buy the Steam version of the game.
For newcomers to FINAL FANTASY XIV Online, this bundle is the most complete edition and includes:
FINAL FANTASY XIV: A Realm Reborn
Create your own unique FINAL FANTASY hero and begin your adventures in the realm of Eorzea!
FINAL FANTASY XIV: Heavensward
Take to the skies and bring an end to the thousand-year Dragonsong War and restore light to the realm in this critically-acclaimed expansion.
FINAL FANTASY XIV: Stormblood
Join the fight for freedom in the latest expansion! Journey to the East to explore vast, new lands and play as two new jobs─red mage and samurai.
Includes 30-day free subscription period for all newly created service accounts*. User registration and service subscription are required to play the game.
* The 30-day free play period included with purchase can only be applied once to each platform on a single service account. Moreover, this 30-day free play period is not applicable to platforms on which a license has already been registered
LOGO ILLUSTRATION: © 2010, 2014, 2016 YOSHITAKA AMANO
Access to the full game and all expansion content from Heavensward and Stormblood, unlocking more ways to explore, additional story quests and two new jobs─red mage and samurai.
In-game items from the Stormblood Collector's Edition:

Syldra Mount
Wind-up Bartz Minion
Chicken Knife Red Mage Weapon
In-game items from the Heavensward Collector's Edition:

Flying Griffin Mount
Dark Knight Cecil-themed Baron Helm
Wind-up Kain
Fantasia, an item that grants you a single opportunity to edit your character's appearance.
In-game items from the A Realm Reborn Collector's Edition:

Fat Chocobo Mount
Coeurl Mount
Wind-up Moogle Minion
Baby Behemoth Minion
Behemoth Barding
Helm of Light
Includes a 30-day free play period. User Registration and Service subscription required to play the Game. Age restrictions and other Terms and Conditions apply. Please refer to http://account.square-enix.com for Terms and Conditions of Registration and Service.
Minimum Specifications
Operating System: Windows® 7 32/64 bit
Processor: Intel® Core™i5 2.4GHz or higher
Memory: 3GB or higher (if 64 bit OS, 4GB is recommended)
Hard Disk Space: 60GB or more
Video: "NVIDIA® Geforce® GTX750 or higher / AMD Radeon™ R7 260X or higher"
Sound: DirectSound® sound card (DirectX® 9.0c or higher)
DirectX®: DirectX® 9.0c or higher
Recommended Specifications
Operating System: Windows® 7 64 bit, Windows® 8 64 bit, Windows® 8.1 64 bit, Windows® 10 64 bit
Processor: Intel® Core™i7 3GHz or higher
Memory: 8GB or more
Hard Disk Space: 60GB or more
Video: NVIDIA® Geforce® GTX970 or higher / AMD Radeon™ RX 480 or higher
Sound: DirectSound® sound card (DirectX® 9.0c or higher)
DirectX®: DirectX® 9.0c and DirectX® 11