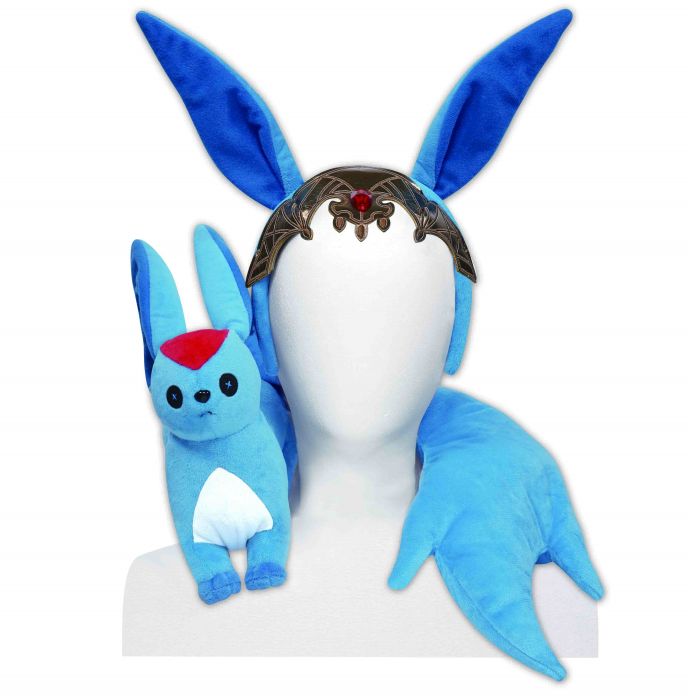 Please note: Taxes and handling included in pricing. Sample image and final product may vary. Limit: 1 per order.

Now you too can dress up as Carbuncle from FINAL FANTASY XIV with this Carbuncle Costume!!!
This set includes both a carbuncle plushie that you can wrap around your shoulders and a headband.
Perfect for an easy cosplay or to show off at an event!
●Dimensions: [Plushie] Approx. W 180mm x D 200mm x H 190mm (including ears and tail) 
●Dimensions: [Headband] Approx. W 340mm x H 300mm 
●Materials: [Plushie] Main body - Polyester/PU, Inner portion: Polyester, Nose: ABS/Nylon,
[Headband] Main portion - Polyester/PU, Inner portion: ABS/PP, Jewel: Acryllic