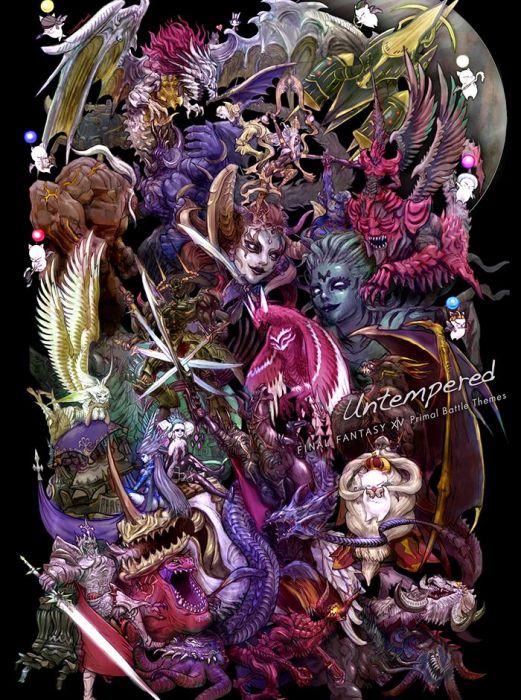 Please note: Taxes and handling included in pricing.
Sample image and final product may vary. Limit: 3 per order.

Relive the memories of intense battles against fierce primals and ferocious foes with this SQUARE ENIX ONLINE STORE exclusive 2-disc album collecting 33 exhilarating songs!
The album also includes "Beauty's Wicked Wiles," the Lakshmi theme from the Stormblood expansion pack, as an added bonus!
Number of Tracks: 33

Disc 1

01 Primal Judgment
02 Weight of a Whisper
03 Weight of His Will
04 Weight of the World
05 Heartless
06 Under the Weight
07 Fallen Angel
08 Bite of the Black Wolf
09 The Maker's Ruin
10 Ultima
11 The Corpse Hall
12 Wreck to the Seaman
13 Through the Maelstrom
14 Battle on the Big Bridge
15 Good King Moggle Mog XII
16 Thunder Rolls
17 Footsteps in the Snow
18] Oblivion
19 Oblivion (Never Let it Go Version)

Disc 2

01 The Hand that Gives the Rose
02 Unbending Steel
03 Limitless Blue
04 Woe that Is Madness
05 Heroes Never Die
06 Heroes
07 Freefall
08 Revenge of the Horde
09 Battle to the Death - Heavensward
10 Fiend
11 Equilibrium
12 Penultimania
13 Infinity
14 Beauty's Wicked Wiles