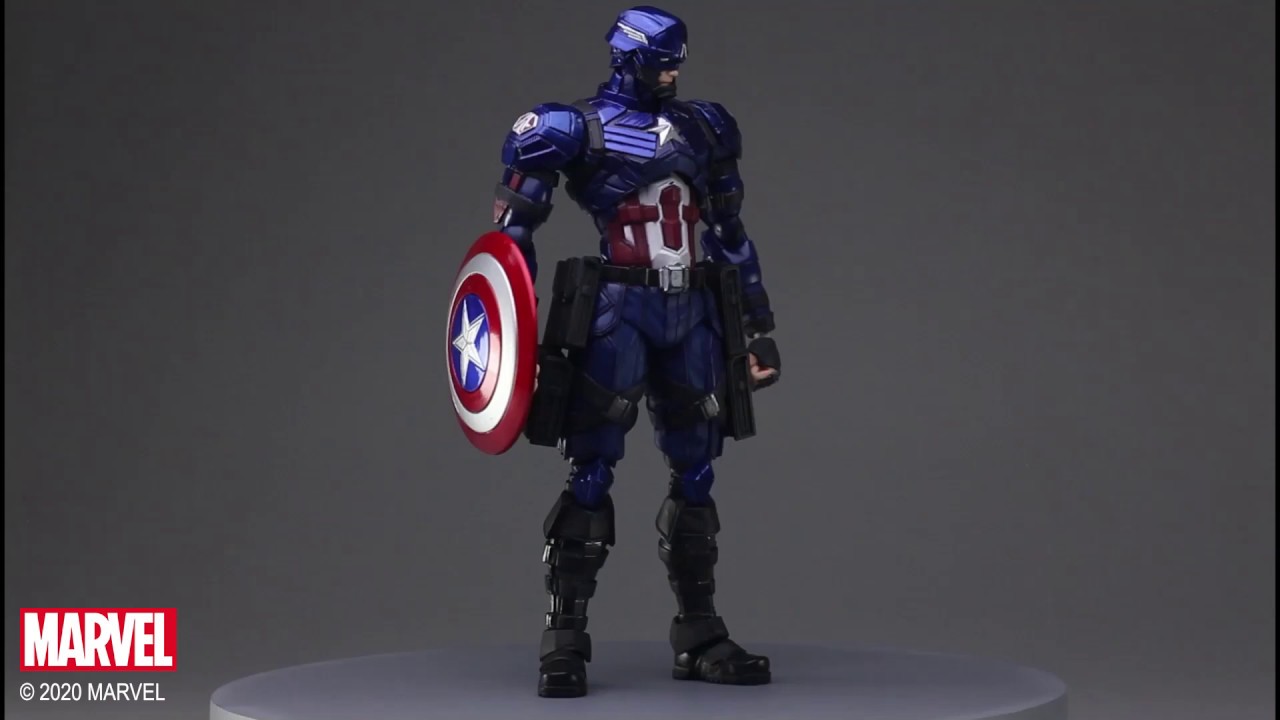 Introducing CAPTAIN AMERICA, the second entry in the MARVEL UNIVERSE VARIANT BRING ARTS series designed by Tetsuya Nomura!

This re-imagining of the legendary super-soldier has a strong presence and muscular physique, complemented by his star-spangled costume, while the metallic paintwork gives realism and a sense of weight to his armour.
The set contains two variations of his famous shield; one in the original colours and a  variant in shining gold. The shields can be attached to the figure's arms or mounted on his back or hip, and used for dynamic action poses, such as his signiature shield throw.

With every purchase of a Marvel Universe Variant Bring Arts Captain America figure, you will receive the corresponding limited-edition numbered Tetsuya Nomura concept sketch lithograph!

Dimensions:  W 80.5mm x D 32.0mm x H 162.0mm 
Weight: 143.2g


Release date is approximate.

Shipment may take longer if the parcel contains an import product and faces delays due to customs and duties.
Also, please be aware of potential release date changes, which shall be updated on the website.


| | |
| --- | --- |
| Release Date | 2021-02-26 00:00 |
| SKU | XMARVZZZ19 |