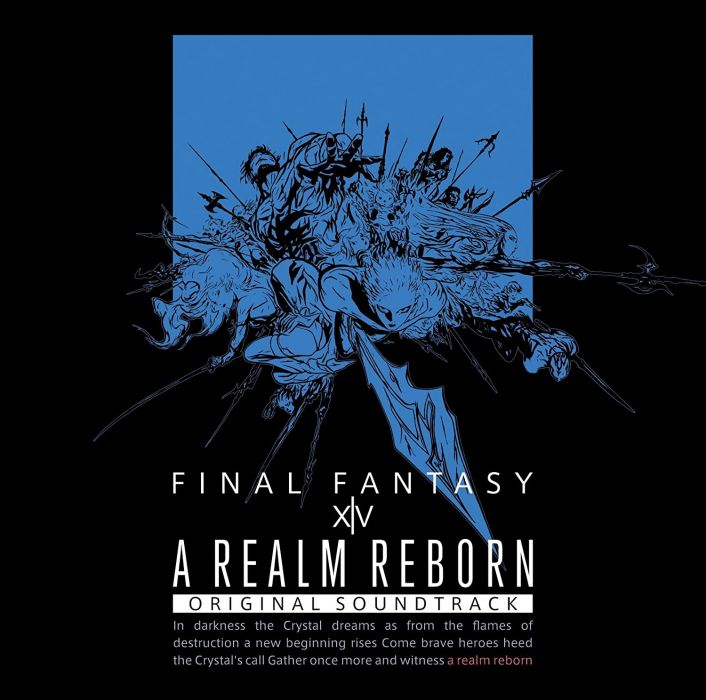 Bringing together the BGM from Final Fantasy XIV: A Realm Reborn!

Bringing together the music of A Realm Reborn!
This amazing album gathers together a staggering 119 tracks of the background music from Final Fantasy XIV: A Realm Reborn (up to patch 2.1) for over 6 hours of enchanting music!
This signed edition features compositions from a  talented team of musicians led by

Soken Masayoshi

and also including luminaries such as Uematsu Nobuo, Sekito Tsuyoshi and Mizuta Naoshi.

< Uses the new BDM (Blu-ray Disc Music) music media >
By using the new Blu-ray Disc Music media this album allows listeners to experience high quality 96khz/ 24bit sound alongside crisp, high quality video.
 
< Blu-ray disc also includes MP3 files for all tracks! >
In addition to being able to play this album on all household Blu-ray players, the disc also includes compressed mp3 files for all of the tracks, allowing you to extract the music files using your Blu-ray player (Including Playstation 3) and then listen to them in the way that best fits in with your lifestyle!

*This product is a reprint signed edition and doesn't include the bonus code anymore.



| | |
| --- | --- |
| Released | 2019-01-09 00:00 |
| SKU | XFF14ZZZ16 |