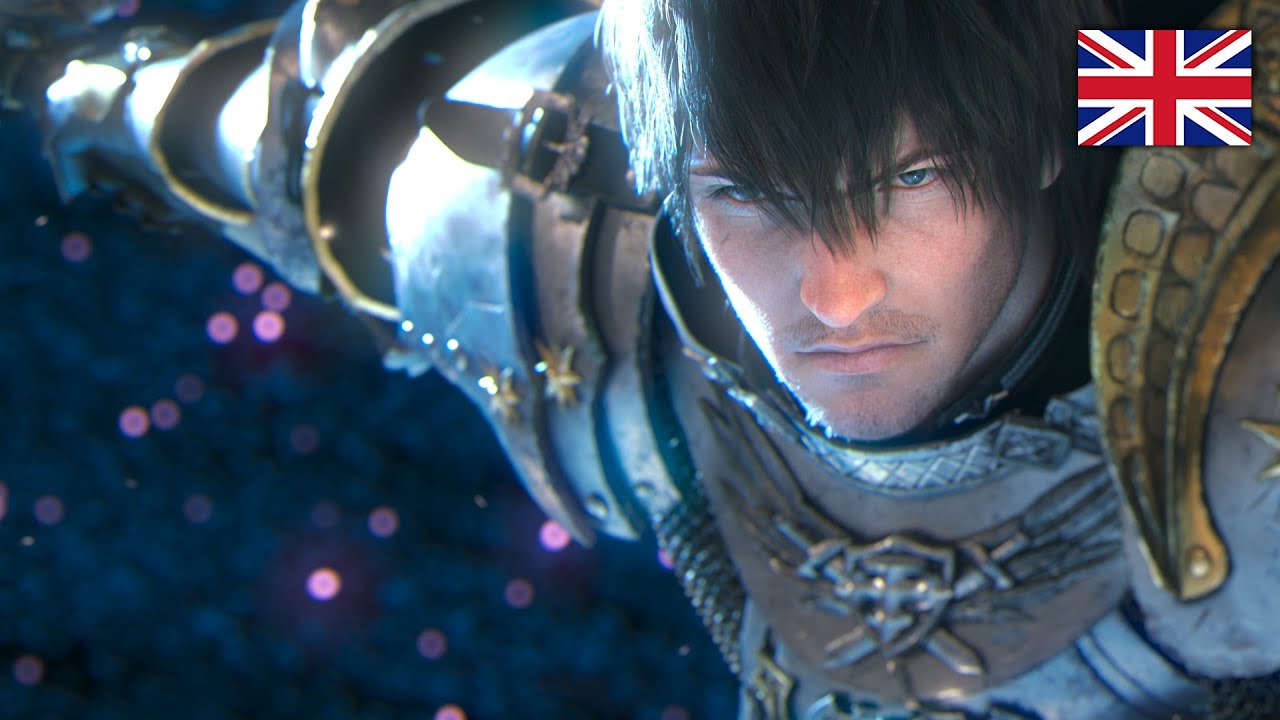 Pre-order Endwalker to receive early access ahead of launch. You will also receive the following pre-order bonus in-game items immediately!
Wind-up Palom Minion
Menphina Earring (incl. 30% EXP boost up to level 80)*
*The earring grants a 30% increase in EXP gained by defeating enemies when worn. Equippable only by Disciples of War or Magic classes and jobs.
Early access is tentatively scheduled to begin on Friday, December 3, 2021.
Experience the climax of the Hydaelyn and Zodiark story, and encounter an even greater calamity than ever before as you travel to the far reaches of Hydaelyn and even to the moon.
Digital Collector's Edition bonus in-game items:
Arion Mount - A new mount designed to complement paladin, the signature job of Endwalker.
Wind-up Porom Minion - Porom, one of the young twins who joins your party in FINAL FANTASY IV, arrives as a minion you can share new adventures with.
Death Scythe - The Death Scythe from FINAL FANTASY XI makes its appearance in FINAL FANTASY XIV as a reaper-exclusive weapon
Journey to the very stars above and join over 22 million players worldwide!
​IMPORTANT:
• This product is a FINAL FANTASY® XIV expansion pack that requires FINAL FANTASY® XIV Online Starter Edition (A Realm Reborn) and an active subscription to play.
• This product is NOT compatible with the Steam version of FINAL FANTASY® XIV Online. If you've purchased the Starter Edition (A Realm Reborn) on Steam, then you must also purchase Endwalker on Steam to upgrade your existing account.
• This product also includes Stormblood and Shadowbringers expansion packs, which will only be provided when Endwalker is officially released.
© 2010 - 2021 SQUARE ENIX CO., LTD. All Rights Reserved.
FINAL FANTASY, FINAL FANTASY XIV, FFXIV, SQUARE ENIX and the SQUARE ENIX logo are registered trademarks or trademarks of Square Enix Holdings Co., Ltd.
ENDWALKER is a registered trademark or trademark of Square Enix Co., Ltd.
LOGO ILLUSTRATION: © 2010, 2014, 2016, 2018, 2021 YOSHITAKA AMANO
New Key Features:
New jobs: Sage and Reaper
A new playable race: male Viera
Level cap increase from 80 to 90
New cities: Old Sharlayan and Radz-at-Han
Travel to expansive new areas, including Labyrinthos, Thavnair, Garlemald, and Mare Lamentorum
New tribes to encounter: Loporrits and the Arkasodara
New threats to overcome, including Anima and the Magus Sisters
New dungeons
A new high-difficulty raid: Pandæmonium
A new alliance raid series: Myths of the Realm
New small-scale PvP mode
An additional Trust ally: Estinien Wyrmblood
A new residential district: Ishgard
Updates to the Gold Saucer
Relaxing fun in Island Sanctuary
New gear and crafting recipes
Expanded horizons via the Data Center Travel System
| | |
| --- | --- |
| Release Date | 2021-12-07 09:00 |
| Platform | PC Download |
| Developer | SQUARE ENIX |
| Publisher | SQUARE ENIX |
| Genre | MMORPG |
| SKU | FF14ENDWPCDCOL |