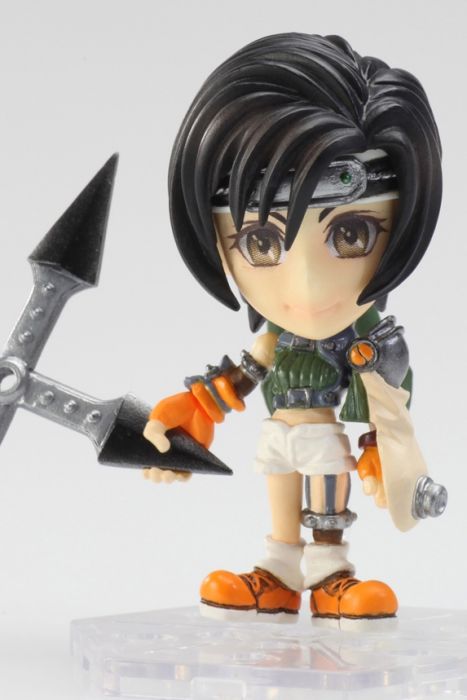 The hotly awaited fourth series of TRADING ARTS KAI mini is here , with collectible super-deformed figures of Cloud, Tifa and Yuffie joining the gang!
These miniaturised figures manage to perfectly capture the feel of the popular characters and they look great lined up with the rest of the series!
© 1997, 2005, 2013 SQUARE ENIX CO., LTD. All Rights Reserved.
Yuffie Kisaragi from FINAL FANTASY VII and FINAL FANTASY VII ADVENT CHILDREN
W35mm×D35mm×H60mm
Weight: 40g
Contents:
Main figure, base with stand, 3 different dialogue plates, headband, 2 different weapons, alternative body with FINAL FANTASY VII ADVENT CHILDREN costume, 3 alternative faces (one is blank to allow customisation with stickers etc).
Genre
TradingArtsKai
SKU
XFFTAZZZ14