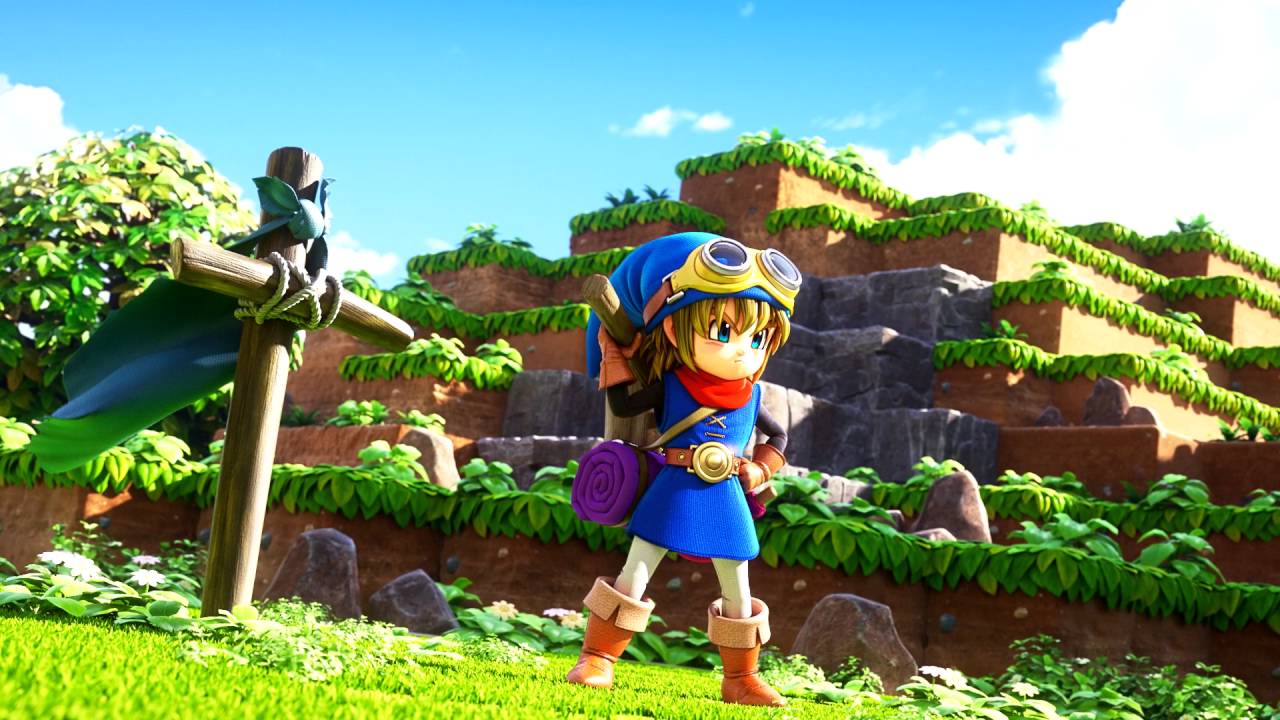 Rise as a legendary Builder and use YOUR imagination as weapon against dangerous monsters that freely roam in the sandbox world. Explore the vast lands, achieve story led quests, gather and combine materials to rebuild settlements or even redesign the whole landscape to your liking! Build to help others, Build to defeat enemies, Build to save the world!

Generations ago, the realm of Alefgard was plunged into darkness by the terrible and treacherous Dragonlord, ruler of all monsters. Mankind was robbed of the power to build and forced to wander the ruins of their former home, scrounging and scavenging in the dust to survive. 
Now it's up to you, a Legendary Builder chosen by the Goddess herself, to return the power of creation to the people and rebuild Alefgard. Only when the wonder of imagination has been returned will mankind be able to overthrow the evil Dragonlord once and for all!
BUILD FOR FUN. Gather materials, craft items, and build everything imaginable!
BUILD FOR ADVENTURE. Play through a tale of epic proportions in a sandbox world packed with memorable characters and dangerous monsters.
BUILD TO SAVE THE WORLD! Use the power of creation in battle against the reigning Dragonlord and restore peace to the shattered realm.
Build a variety of unique tools from materials you gather and rebuild towns and cities to restore life to the shattered world of Alefgard.

An intuitive control system will have you building the towers and castles of your dreams in no time.

Play your own way—an immersive DRAGON QUEST® story and world to explore, combined with the freedom of sandbox gameplay, provides a new and exciting, family-friendly experience.

Do battle with famous monsters from the DRAGON QUEST series and interact with gorgeously designed 3D characters.
Platform
PlayStation 4
Developer
SQUARE ENIX
Genre
Sandbox RPG
SKU
SDQBR4EN02_UK