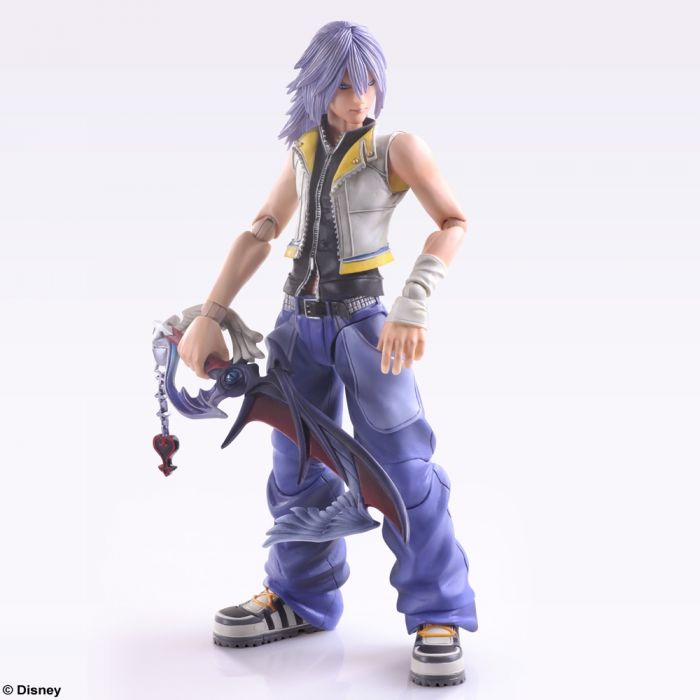 A grown Riku, as depicted in KINGDOM HEARTS II. Delicately and meticulously finished, this figure shows the melancholic expression of someone who understands both light and darkness; and while the overall tone is a consistent and cool blue, vivid coloring is incorporated to recreate the in-game look in physical three-dimensionality.
Also, Riku's signature Way to the Dawn keyblade is revamped with even more intricate paintwork.
Other considerations were made, such as splitting the long hair piece as well as increasing the color saturation to prevent becoming too pale in tone, to ensure mobility for a wide range of action while maintaining the beauty of the figure. There are various creative details sprinkled throughout this figure, so that the collector may feel the world of KINGDOM HEARTS II through the many different action poses.
 Accessories for Riku include: Way to the Dawn Keyblade and exchangeable hands
© Disney
Size: approx. W 80mm × D 65mm × H 228mm