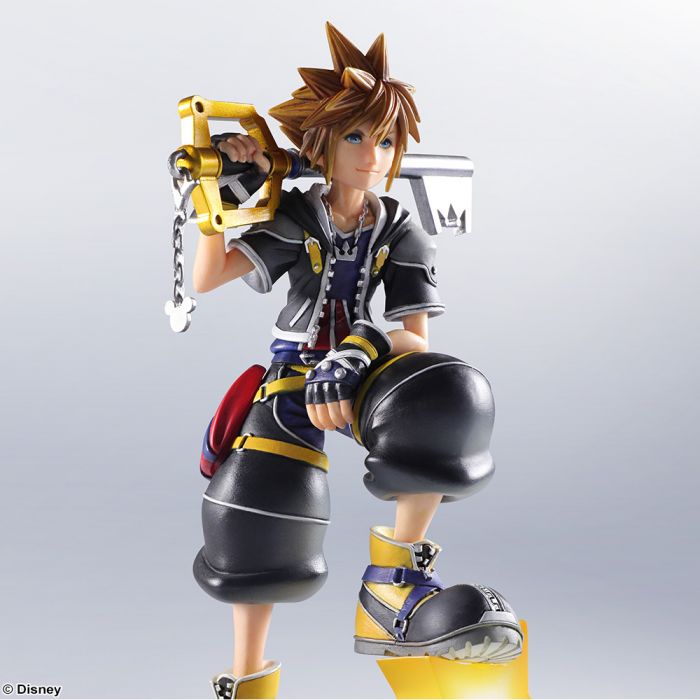 This excellent figure of Sora, the main protagonist of Kingdom Hearts series, shows a great attention to detail at the 6 inch scale, in both the sculpting and the colouring.
When making the original mould, the designers paid special attention to the textures on the figure, such as the metal and cloth, and these textures have been further enhanced and differentiated using careful inking to make for a stunning overall appearance.
The figure stand uses a clear material and uses the trademark star shape that symbolises the series. The combination of this special material and the careful colour gradation makes the star look like it is actually shining and really brings out the fantastical nature of the Kingdom Hearts universe.
Product dimensions: W65mm ×D85mm ×H138mm approx. 
Weight: 70g