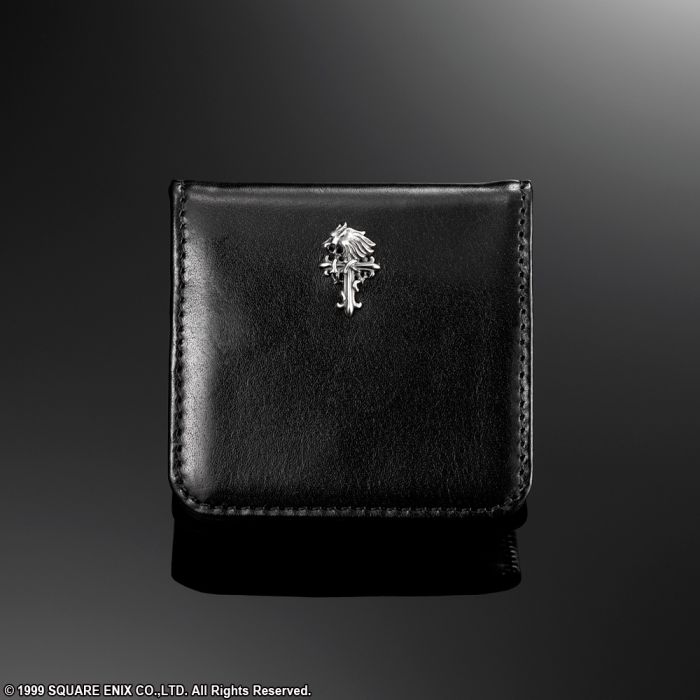 A coin case that is a box shape, for ease of use.
A highly detailed Sleeping Lionheart emblem made of silver accents this piece.

The more you use the coin purse, the more the leather will show a natural sheen and its characteristics, and so you can use this item for many years down the line.

© 1999 SQUARE ENIX CO., LTD. All Rights Reserved.
■Materials: Coin purse: cow leather, Silver motif: SV925 silver, Eyelet & button: brass
Size: Approx. 75mm×W80mm×D20mm (the leather portion)