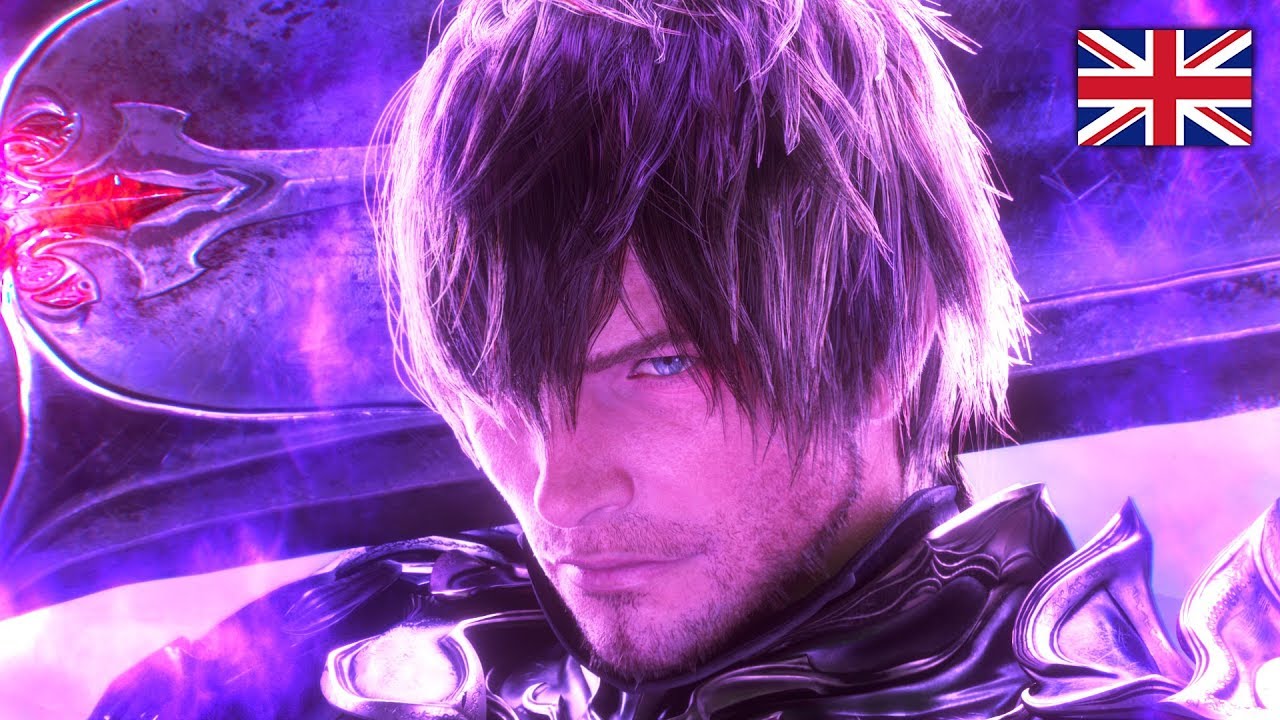 Take part in the next saga of the critically acclaimed FINAL FANTASY® XIV Online with the next legendary expansion pack—SHADOWBRINGERS!
Explore breathtaking new environments, encounter exotic new races, master exciting new jobs, and fight alongside prominent characters with the new Trust system as you embark on a new journey as the Warrior of Darkness!
With over 16 million adventurers worldwide, join the next chapter and become what you must. Become the Darkness!
Digital Collector's Edition Content:
Grani Mount
Wind-up Fran Minion
Revolver Gunbreaker Weapon
IMPORTANT:
Please note that the FINAL FANTASY® XIV: SHADOWBRINGERS expansion pack also includes FINAL FANTASY® XIV: HEAVENSWARD & FINAL FANTASY® XIV: STORMBLOOD.
This package requires FINAL FANTASY® XIV Online Starter Edition (A Realm Reborn) to play the game.
This product is not compatible with the Steam version of FINAL FANTASY® XIV Online Starter Edition (A Realm Reborn). If you've purchased FFXIV Starter/Edition A Realm Reborn on Steam, then you must also purchase FFXIV: Shadowbringers on Steam to upgrade your existing account.
LOGO ILLUSTRATION: © 2010, 2014, 2016, 2018 YOSHITAKA AMANO
New Key Features:
A new adventure awaits in Norvrandt
New jobs: Gunbreaker and Dancer
New playable races: Viera and Hrothgar
Level cap increase from 70 to 80
New towns to explore: The Crystarium and Eulmore
Journey through expansive new areas, such as the Rak'Tika Greatwood, Amh Araeng, Il Mheg, and Lakeland
New trials, including harrowing encounters with Titania and Innocence
New beast tribes: pixies, Nu Mou, dwarves
A plethora of new dungeons to explore
A challenging new 8-player raid: Eden
An exciting new alliance raid series: YoRHa: Dark Apocalypse
Tackle dungeons solo while fighting alongside prominent characters with the new Trust system
Relive the adventures from your past with your current level and gear via the New Game+ system.
The Restoration of the Holy See of Ishgard - In the aftermath of the Dragonsong War, Disciples of the Hand and Land work together to rebuild Ishgard
… and more !!
NOTE: Some content will be added via patch updates.
Minimum Specification
Operating System: Windows® 8.1 64 bit, Windows® 10 64 bit
Processor: Intel® Core™i5 2.4GHz or higher
Memory: 4GB or higher
Video: "NVIDIA® Geforce® GTX750 or higher / AMD Radeon™ R7 260X or higher"
Network?: Yes
DirectX®: DirectX® 11
Hard Disk Space: 60GB or more
Sound: DirectSound® supported sound card
Additional Notes: The system requirements listed above are the anticipated minimum system requirements to run this software. However, please be aware that this information is still subject to change.

Recommended Specification
Operating System: Windows® 8.1 64 bit, Windows® 10 64 bit
Processor: Intel® Core™i7 3GHz or higher
Memory: 8GB or higher
Video: "NVIDIA® Geforce® GTX970 or higher / AMD Radeon™ RX 480 or higher"
Network?: Yes
DirectX®: DirectX® 11
Hard Disk Space: 60GB or more
Sound: DirectSound® supported sound card


| | |
| --- | --- |
| Released | 2019-07-02 01:00 |
| Platform | PC Download |
| Genre | MMORPG |
| Languages | English, French, German, Japanese |
| Audio | English, French, German, Japanese |
| SKU | FFXIVSBPCDLCE |