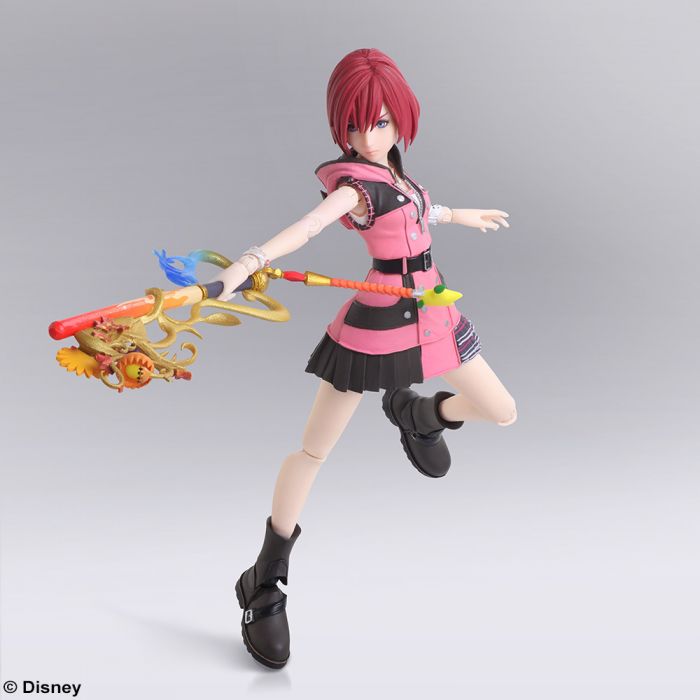 Sora and Riku's childhood friend Kairi from KINGDOM HEARTS III joins the Bring Arts range!

This figure has been lovingly sculpted and coloured to bring out the different textures of Kairi's hair, skin and her distinctive pink outfit. Her skirt is constructed using soft materials to maximise articulation and allow the kinds of action poses fitting for this keyblade wielding heroine.

Includes Kairi's trusty keyblade "Destiny's Embrace", as well as two alternative heads and four alternative hands, allowing you to recreate numerous scenes from the game in characterful displays.

Product dimensions: W 39mm × D 30mm × H 139mm approx. Weight: 50 g
Copyrights: © Disney

Release date is approximate. Shipment may take longer if the parcel contains an import product and faces delays due to customs and duties. Also, please be aware of potential release date changes which shall be announced on the website.
| | |
| --- | --- |
| Released | 10/2019 |
| SKU | XKH3BZZZ06_UK |