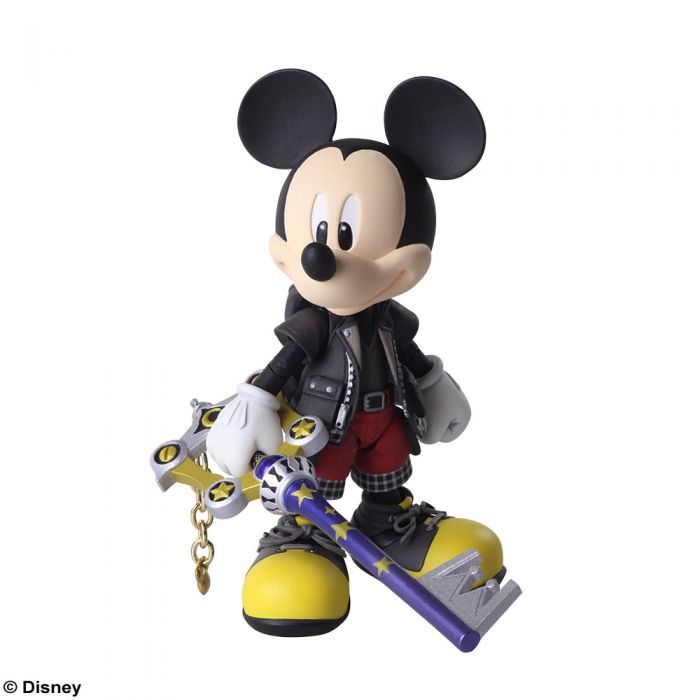 KINGDOM HEARTS III BRING ARTS - KING MICKEY
 
From Kingdom Hearts III, the keyblade master ruling over Disney Castle - King Mickey - is now available from Bring Arts.
This figure boasts smooth articulation, thanks to the use of flexible materials throughout its costume, and the delicate and detailed colouring guarantees catching your eye. It includes a keyblade, two interchangeable heads, and four hands. Cute yet gallant, the options for posing King Mickey are endless.
 
■Dimensions: Approx. W 45mm × D 42mm × H 87mm  Weight: 82g
 
Copyright: © Disney

Release date is approximate. Shipment may take longer if the parcel contains an import product and faces delays due to customs and duties. Also, please be aware of potential release date changes which shall be announced on the website. 
| | |
| --- | --- |
| Released | 2020-01-24 00:00 |
| SKU | XKH3BZZZ08_UK |