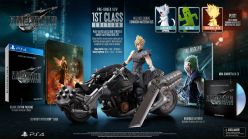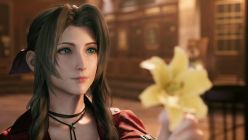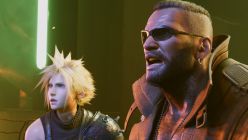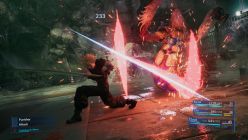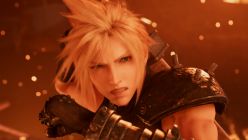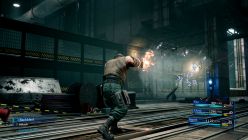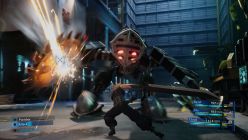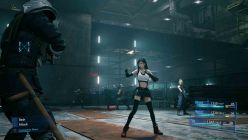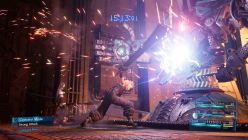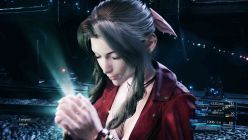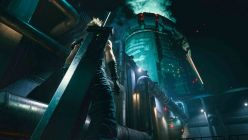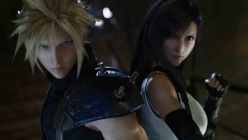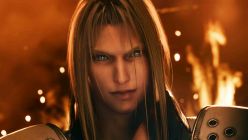 PRE-ORDER NOW AND RECEIVE THE CHOCOBO CHICK SUMMON MATERIA DLC
The world has fallen under the control of the Shinra Electric Power Company, a shadowy corporation controlling the planet's very life force as mako energy. In the sprawling city of Midgar, an anti-Shinra organization calling themselves Avalanche have stepped up their resistance. Cloud Strife, a former member of Shinra's elite SOLDIER unit now turned mercenary, lends his aid to the group, unaware of the epic consequences that await him.
A spectacular reimagining of one of the most visionary games ever, the first game in this project will be set in the eclectic city of Midgar and presents a fully standalone gaming experience.
Included in the FINAL FANTASY® VII REMAKE 1ST CLASS EDITION, is protagonist Cloud and the Hardy Daytona as PLAY ARTS KAI action figures! This limited-quantity, large-format action figure set is the only way you can get both Cloud and the Hardy-Daytona together.
From Cloud's stoic facial expression to his hairstyle, the details on all of the accessories adorning his outfit are meticulously sculpted and painted for an unmatched level of quality. The Hardy Daytona is portrayed realistically, from its unique form and sleek lines to the quad exhaust pipes and bifurcated rubber back wheel. Cloud can fit in any action pose seen in-game on or off the motorcycle with the included hands and unparalleled PLAY ARTS KAI articulation!
Figure includes display stand, interchangeable hand parts.
Size and weight:
Cloud W96 × D48 × H267mm (expected), weight: approx. 400g (expected)
Daytona W156 × D427 × H175mm (expected), weight: approx. 1500g (expected)
FINAL FANTASY VII REMAKE Deluxe Edition contents bundled separately from Play Arts Kai Cloud Strife & Hardy Daytona.