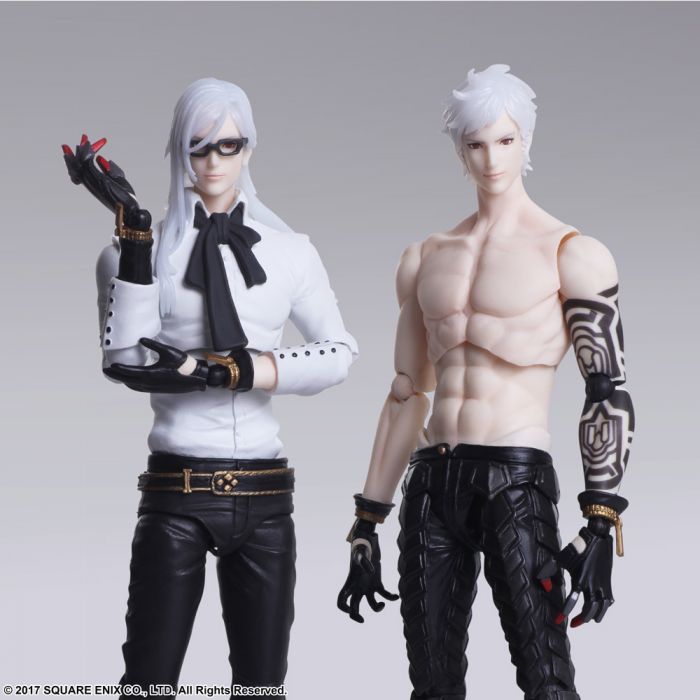 The mysterious twins Adam and Eve from Nier Automata come to Bring Arts.

Even though these figures are small, they pack in an astounding amount of fine detail; from the decoration on Adam's costume to the tattoos on Eve's face and arms. Special attention was paid to how he figures have been coloured in order to faithfully reproduce their troubled yet imposing presence from the game.

The set includes accessories such as Adam's glasses and book, two alternative heads and five alternative hands for each character, allowing you to create a huge variety of scenes from the game and recreate the atmosphere of NieR Automata.
Dimensions:
 
Adam:   W57mm×D 34mm×H 160mm  Weight: 67.8g
Eve::  W 65mm×D 32mm×H 160mm  Weight: 65.3g
Release Date:  December 2019


Release date is approximate. Shipment may take longer if the parcel contains an import product and faces delays due to customs and duties. Also, please be aware of potential release date changes which shall be announced on the website. 
| | |
| --- | --- |
| Released | 2020-04-17 |
| SKU | XNIERZZZ37_UK |