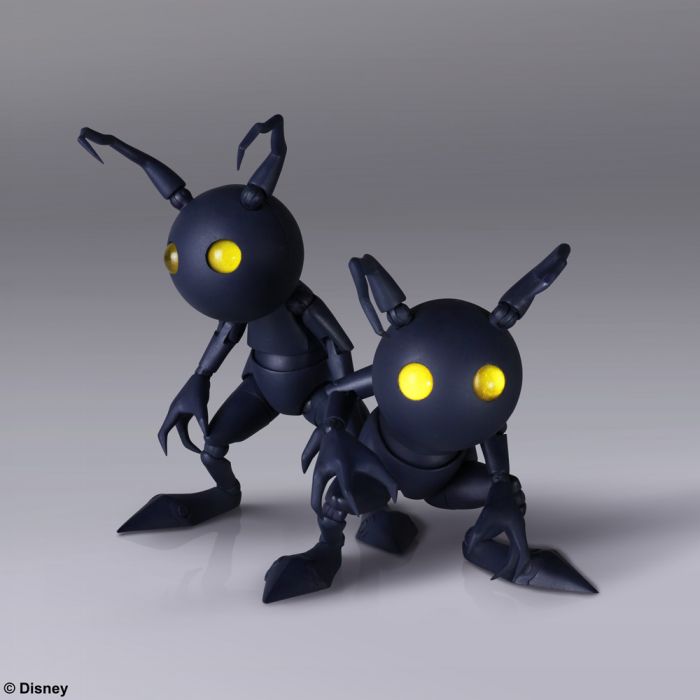 The familiar Heartless "Shadow" from the KINGDOM HEARTS series comes to Bring Arts in a set of two!

These figures have been finished with a colouring faithful to the game setting, and evoke the same unique presence. They also have a wide range of articulation and come with numerous alternative hands and antennae pieces that allow you to re-create a huge variety of cute and comical action poses.

■ Product dimensions:
 
W 48.5mm×D 47.5mm×H 98mm approx. Weight: 26.6g
 
Copyrights: © Disney
Release Date:  March 2020


Release date is approximate. Shipment may take longer if the parcel contains an import product and faces delays due to customs and duties. Also, please be aware of potential release date changes which shall be announced on the website.
 
| | |
| --- | --- |
| Released | 2020-05-15 |
| SKU | XKH3BZZZ09_UK |