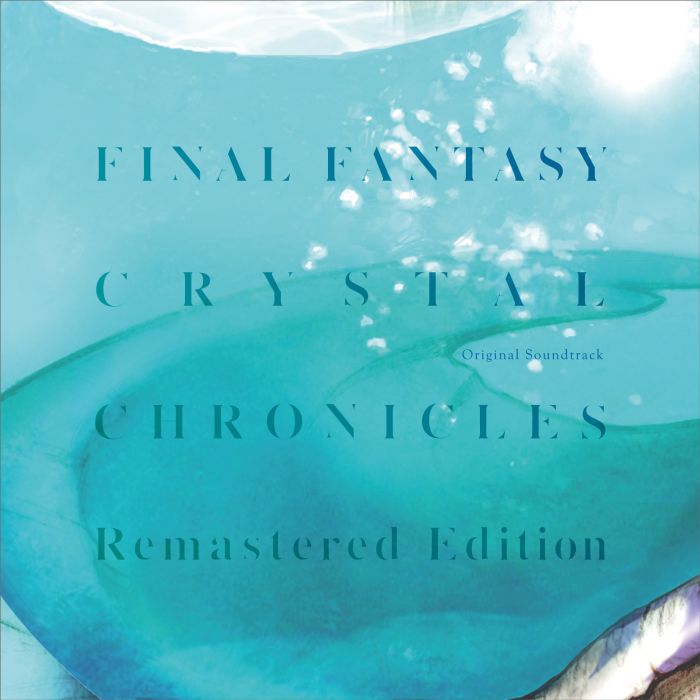 FINAL FANTASY CRYSTAL CHRONICLES Complete Soundtrack!

The original FINAL FANTASY CRYSTAL CHRONICLES soundtrack previously scheduled for release on August 27th, 2020 will be available as of September 18th, 2020.

After 17 years, the music from this timeless masterpiece has returned and is more beautiful than ever before. While capturing the same elegant, traditional-sounding notes used in the original tracks so loved by players, some tracks have been re-imagined as remixes and re-manipulations (replaced tonality).

This product will consist of two CDs which feature over 50 revamped tracks.
The theme songs "Morning Sky" and "Moonless Starry Night," sung by the artist Yae (English version by Donna Burke) will be recorded in full for this release.

Additionally, contained in this first-run limited edition are the remixed and re-manipulated versions of the original BGMs. This special 3-disk set is a must-have for all fans.

[Digital bonus]
Downloadable MP3 tracks:
"Morning Sky ~2003 ROBA Instrumental Ver.~" and "Moonless Starry Night ~2003 ROBA Instrumental Ver.~"

Purchase this product by August 1, 2021 from the SQUARE ENIX e-STORE to receive downloadable instrumental version tracks of the theme songs for a limited time only!

The ROBA Music Theatre, responsible for performing these tracks, played these elusive sounds in 2003 as a demo, and this marks the first time they are being released.

Release date is approximate.

Shipment may take longer if the parcel contains an import product and faces delays due to customs and duties.
Also, please be aware of potential release date changes, which shall be updated on the website.


[2 Disc Set Product (Total: 57 Tracks)]
・Four Full-Version Songs "Morning Sky –KAZENONE-" and "Moonless Starry Night -HOSHIZUKIYO-" (Japanese/English) *Newly Recorded
・Two Newly Remastered BGM Tracks
・19 Remixed/Re-manipulated BGM Tracks
・30 Original BGM Tracks *Re-recorded
・Two Short-Version Songs "Morning Sky" (Japanese/English) *Newly Recorded

[1 Disc Limited Edition Bonus CD (19 Tracks)]
・19 Remixed/Re-manipulated BGM Original Source Music Tracks *Re-recorded


| | |
| --- | --- |
| Released | 2020-09-18 00:00 |
| SKU | XFF00ZZZ06_UK |