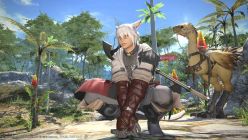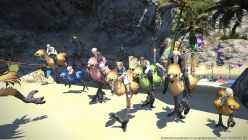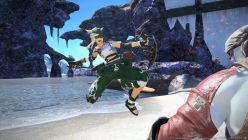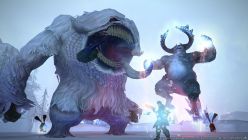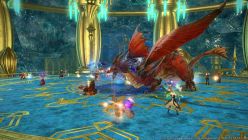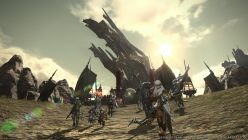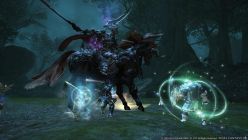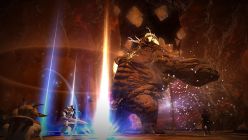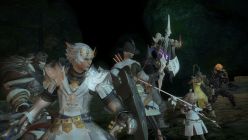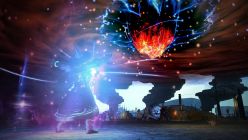 Begin your FINAL FANTASY XIV Online adventure with the Starter Edition! Discover Eorzea with players from around the world and embark on the journey of a lifetime to help re-forge the fate of the realm!
Please note: You cannot receive Stormblood pre-order bonuses when purchasing this product.
For newcomers to FINAL FANTASY XIV Online, this edition includes the critically-acclaimed FINAL FANTASY XIV: A Realm Reborn.
Discover Eorzea.  A land embraced by Gods and forged by Heroes.  Create and customize your own unique hero and explore the realm with friends from across the world. Embark on the adventure of a lifetime in an ever-changing FINAL FANTASY world.
Includes 30-day free subscription period for all newly created service accounts*. User registration and service subscription are required to play the game.
* The 30-day free play period included with purchase can only be applied once to each platform on a single service account. Moreover, this 30-day free play period is not applicable to platforms on which a license has already been registered
LOGO ILLUSTRATION: © 2010, 2014, 2016 YOSHITAKA AMANO
All the hallmarks of the FINAL FANTASY franchise, including an engaging storyline, genre-leading graphics, and HD real-time cut scenes.
A flexible class system that allows players to switch freely between a variety of classes and jobs, simply by swapping their equipped weapon or tool, allowing any character to raise all classes and jobs to level 50
Robust gameplay features such as player-managed Free Companies, diverse party finder features to group up with other players with ease, and a variety of fun activities in the Gold Saucer area, all designed to accommodate a dynamic player community
Challenging trials, dungeons and raids for groups of up to 24 players, and exciting player-vs-player (PvP) content for groups of up to 72 players
Breathtaking musical score by renowned FINAL FANTASY series composers
Access to all main scenario content updates to continue the story: 2.1 - A Realm Awoken, 2.2 - Through The Maelstrom, 2.3 - Defenders Of Eorzea, 2.4 - Dreams Of Ice and 2.5 - Before the Fall
Cross-platform play on Windows PC, Mac and PlayStation®4, with incredible graphics engine that delivers a high level of detail and quality on all platforms
Minimum Specifications
Operating System: Windows® 8.1 64 bit, Windows® 10 64 bit
Processor: Intel® Core™i5 2.4GHz or higher
Memory: 3GB or higher (if 64 bit OS, 4GB is recommended)
Hard Disk Space: 60GB or more
Video: NVIDIA® Geforce® GTX750 or higher / AMD Radeon™ R7 260X or higher
Sound: DirectSound® sound card (DirectX® 9.0c or higher)
DirectX®: DirectX® 9.0c or higher
Recommended Specifications
Operating System: Windows® 8 64 bit, Windows® 8.1 64 bit, Windows® 10 64 bit
Processor: Intel® Core™i7 3GHz or higher
Memory: 8GB or more
Hard Disk Space: 60GB or more
Video: NVIDIA® Geforce® GTX970 or higher / AMD Radeon™ RX 480 or higher
Sound: DirectSound® sound card (DirectX® 9.0c or higher)
DirectX®: DirectX® 9.0c and DirectX® 11